Support to Councils providing advice and reviews of proposed Parklets
Introducing Parklets to support local traders coming out of COVID 19 lockdown will be a great way to stimulate business and get the local economy moving again. Providing parking bays for use as trading and dining areas will bring vibrancy back to local precincts and encourage customers to return to and support their local business. However, in order to maximise the benefits of Parklets it is important to ensure that everyone can access and use these in an equitable way.
The design of the Parklet is an important consideration to ensure that parents with prams, older people, people with disabilities and other access challenges can use the Parklet with ease and spend their money enjoying an outdoor dining or trading experience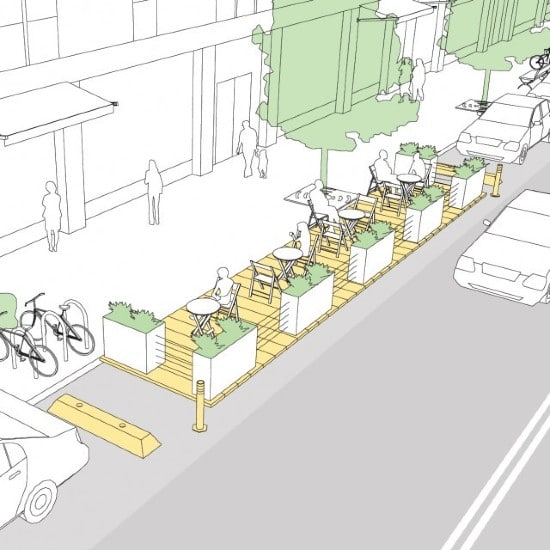 Design considerations must include the location, type of space and ground surfaces provided, access into the Parklet, the design of seats and tables, shade and shelter and wind protection, use of effective colour contrasts, lines of sight, access to footpaths, ramps and steps, safety barriers and shorelines, posts, poles and other barriers. There are a range of other considerations that will impact on the access and safety of these spaces. Aesthetics will also have a significant impact on the Parklet.
Access Institute has developed a process to support Councils with advice and review of proposed Parklets, to ensure that all relevant access considerations have been addressed and to support staff who are responsible for designing and installing the Parklets.
Contact Ms. Joe Manton, Director Access Institute at info@accessinstitute.com.au for further information.